Zipline dolinka in Bled is an adventurous outdoor experience, one of the ultimate, adrenaline filled, half day sport activities. It offers some unforgettable views that can be admired from a series of ziplines. So why don't you join us and try something new and exciting. Check https://www.altitude-activities.com/tour/zipline-dolinka-in-bled and be amazed by the beauty and thrill of the Zipline dolinka in Bled.
You will fly high above treetops and the Sava Dolinka River and admire beautiful views of the surrounding hills and mountains in the background. It is an experience that it is not possible to describe, you must try it. And it is worth it. You will feel like an eagle, like the king of the world. You will hear some screams of excitement here and there, and perhaps you will be the one screaming while flying across the beautiful Sava Dolinka valley.
Come and join us at Zipline dolinka in Bled
Zipline dolinka in Bled is a high-altitude fun for the whole family. They say that life begins at the end of you comfort zone. And this is exactly what Zipline dolinka in Bled has to offer. It offers a thousand adventures in one exciting adrenaline-filled tour.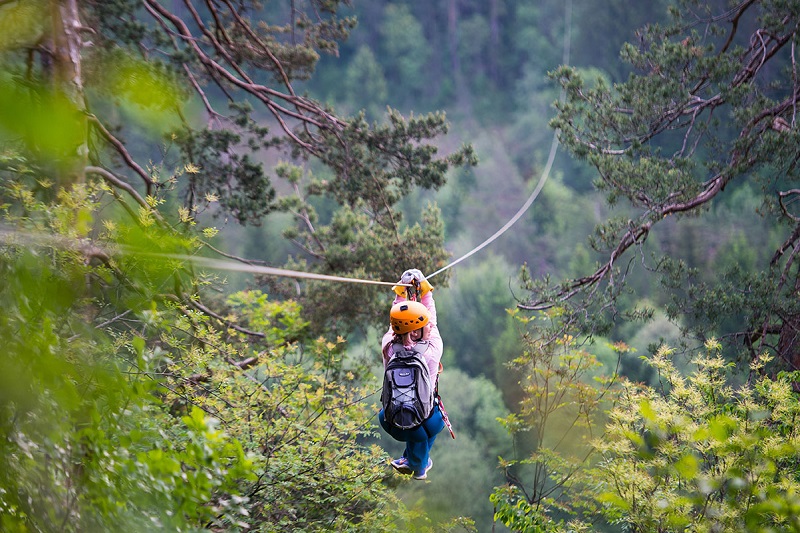 It offers top rated zipline descent with 7 adrenaline pumping ziplines. On top of it, Zipline dolinka in Bled is set in beautiful surroundings and involves breath-taking views that you can enjoy from the birds perspective. It creates memories that will stay with you forever.
How to make this trip
Zipline dolinka in Bled is easy to book and enjoy. Booking can be done over the internet and our van will take you to the starting point and come to pick you up to the end. Our amazing guides will be next to you all the time to cheer you and tell you the most amazing things about this area of Bled.
Altitude activities cannot wait to show you this adrenaline-filled adventure.
Posts from the same category: