Ljubljana population is about 280,000, it might be a small number considering that this is the capital of Slovenia, but this little place would really blow you out of your mind for what it has could be a lot more than what a big city could give you. The beauty of this small, café cultured, quiet, metropolitan with medieval castles are just a few words to explain this treasured place. There is more than enough entertainment here. Cool and hip pubs, concerts of famous celebrities, restaurants that could offer the 40 cuisines that this country has… Just name it! One tenth of the number of this country?s population belongs to students and they demand for fun and entertainment!!!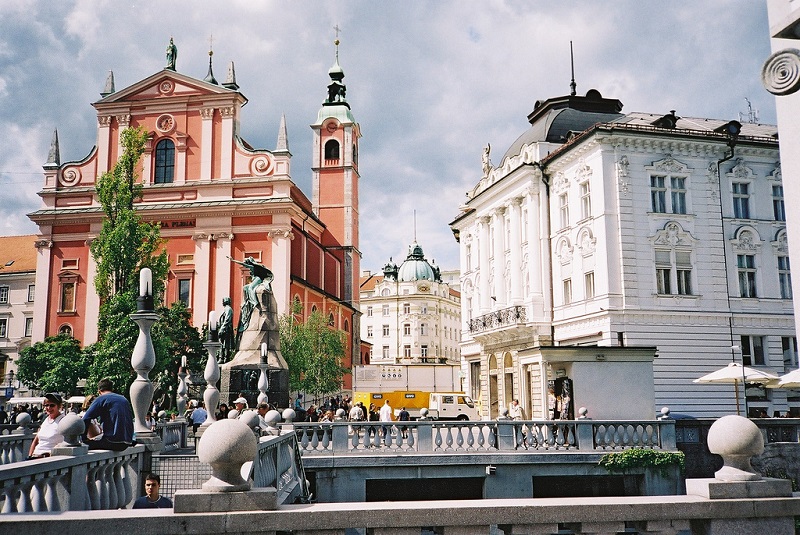 When you book you stay here you have to be able to maximize your stay for Ljubljana is a colorful and energetic place that could make anyone easily fall in love with it. You will discover a lot of great stuff here and tell you what?! Most of its people that are under the age of 35 speak fluent English! So there should not be a problem in connecting with other people, you will enjoy making new friends here. The Slovenians are also well known for their utmost hospitality so you would get a lot of assistance from them too. This city is also said to be the sixth safest city to be in out of the cities in the world.
You might also want to visit the famous river that flows through Ljubljana, it is famous for it can disappear and appear again and because of that it was named 7 times (The names are; Trbuhovica, Obrh, Stržen, Rak, Pivka, Unica and Ljubljanica.) and if you ride the boat you will be able to discover hidden parts of the river and parts where it leaves the surface and goes underground.
Ljubljana might be a princess when it comes to its size but her size is just concealing its treasure, great things do come in small packages. When you?re here the great places are just a stroll away?
Posts from the same category: