Planning to go on a holiday but tired of the same old tourist-filled areas that you?re bound to end up in? While some of the best destinations in the world are popular for good reason, there are still many unique hidden gems that make for a great holiday ? minus the crowds.
If you?d like a new experience that will give you a glimpse into a very different world from the one that you?re used to, here are the top 5 unique destinations that you should be planning to visit:
Cuba
For so long, Cuba was a great and unique destination to visit ? mainly due to the political situation that it was embroiled in. Now that relations between Cuba and the United States are back on track, its tourism is bound to get a big bump ? which is both good and bad.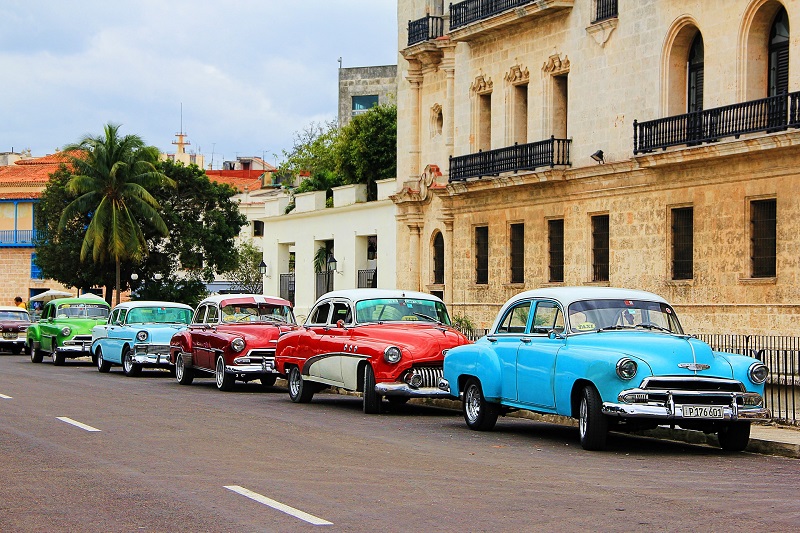 If you want to experience the unspoiled and rural beauty that Cuba has to offer, now is definitely the time to plan a trip there. It is safe to say that Cuba will be going through some pretty big changes in the near future, and so you have a limited time frame to experience it as it is now.
From its glittering white beaches to its lush agricultural interior and iconic buildings, there is a lot to see in Cuba. Also don?t forget to enjoy a few cigars while you?re there too.
Slovenia
The landscapes of Slovenia?s meadowlands and lakes make it a picturesque country to visit, with breathtaking views around almost every corner. Near the Austrian border, Lake Bled epitomizes this beauty, with a small and crystal clear alpine lake that freezes over during winter and provides excellent ice skating. Overlooking the lake is a towering castle, that makes the entire scene look like something out of a fairy tale.
Another unique attraction in Slovenia are the Postojna Caves. The stalactite-laced caves have become famous due to the pale amphibian creatures that dwell within ? known to the locals as ?baby dragons?. Now identified as proteus, the creature is a draw in and onto itself, and the caves also play host to hundreds of other species that make it an interesting and educational experience.
Of course there are numerous other great places to visit in Slovenia, including the lace town of Idrija, the iconic Mount Triglav, and the picture-perfect medieval town of Skofja Loka. Suffice to say, it is a country that can keep you occupied for days, or even weeks if you have the time.
Nepal
For most holidaymakers, Nepal needs no introduction. The country has long since been a favored tourist destination, though the earthquakes that beset it recently caused widespread devastation. Now that things are gradually returning to normalcy, it is worth making a trip to trek through its historic trails and visit its unique temples and historical sites.
When visiting Nepal, trekking is almost compulsory. Much of the beauty of the country can only be truly experienced by trekking through its varied terrain ? whether that is the mountain or jungle trails. Also it is a great way to explore the rural interior of Nepal, where you will be able to see the contrasting cultures that call the country home while also stopping at some of the more iconic temples.
If you?re after a more safari-like experience complete with rhinos, tigers, leopards, buffalo and much more ? the Chitwan National Park may also be worth a visit. Considering it is possible to ride elephants as you tour the park, it is certainly going to provide a unique perspective.
North Cyprus
While most of the Mediterranean has arguably been ruined by swelling crowds of tourists, North Cyprus is the clear exception. In a twist of fate, the political issues that have caused it to remain isolated have also allowed it to preserve its natural beauty as well as its numerous historical attractions.
It is easy enough to visit North Cyprus either via a stopover flight to Turkey or by crossing over from the south. Once there, there are ample attractions to visit ranging from stunning churches and mosques to museums and even some ancient ruins.
Much of the appeal of North Cyprus stems from the fact that it is truly a peaceful and tranquil place to visit. For the most part, your Northern Cyprus holidays will be an experience of the best the Mediterranean has to offer ? without any of the bustling crowds that you?ll find elsewhere.
Sri Lanka
Tourism has been growing steadily in Sri Lanka ever since its civil war ended ? and it is easy to see why the island country has so much appeal. The white sands of its west coast beaches and pristine waters are dotted with palm trees and are perfect to relax in the sun, or surf on the waves.
Further inland you?ll find ample natural beauty in the Yala National Park, as well as numerous temples and holy sites to explore. Also there are several interesting colonial towns that contrast its British and Dutch past.
If ruins appeal to you then the ?Cultural Triangle? to the north of Kandy will occupy the bulk of your time. With countless ruined palaces, temples and cities, the area will give you a glimpse into the original civilization of the island.
Each one of these destinations is special for innumerable reasons, and if you have time you should certainly visit them all. Considering that is unlikely however, it is a safe bet that at least one of these places may have peaked your interest ? and if so, why not start planning a trip?
Before you do visit any of these destinations, it might be worthwhile to learn a bit more about them and find out some of the attractions that you could see. While going on a tour is one option, you may find that planning your very own tour will allow you to see the places that you?re truly interested in seeing and spend as much time as you want at each location.
Posts from the same category: