In the direction towards hinterlands, we easily pass the slope of Črni Kal or Kozina by the new highway, and we arrive to Razdrto, where we turn left, if we want to go to the valley Vipavska dolina. For now, we can access it only by the old road, full of bumps, under the hill Nanos. The center of Vipavska valley is Vipava, the birthplace of a diplomat and historian Žiga Herberstein and protestant writer Sebastijan Krelj.
Renaissance mansion of count Lanthieri gives a special characteristic to the town. Also the renaissance castle Zemono, a bit forward through the valley, was a property and summer resort of counts of Vipava. Then we arrive to a town, once surrounded by a wall, Ajdovščina. The first Slovenian (communist) government was founded there, in May 1945, but today, the town is known for its factory of fruit juices Fructal.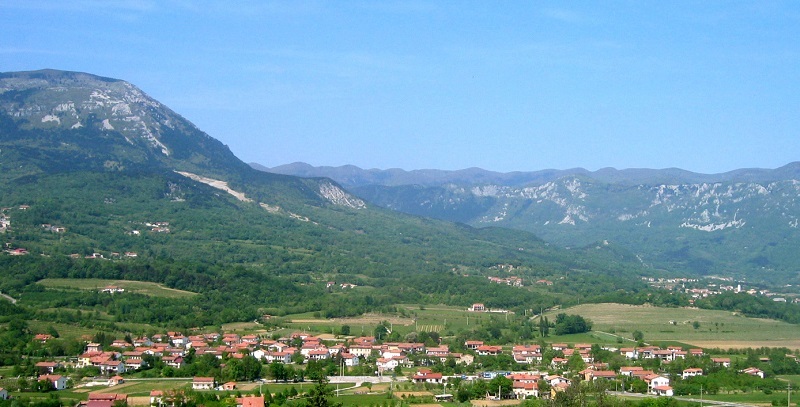 The ancient settlement Vipavski Križ, walled in post of counts of Gorizia, most recently Attems, is located on a long hill in the middle of the valley. The place is also known for its Capuchin monastery, where the author of baroque sermons, Janez Svetokriški, had worked. Above the valley rises high and extensive plateau Trnovski gozd (forrest), with the highest peak Čaven (1185 m), and on the southern side, there is an area, called Kras.
Karst is a region between the bay of Trieste and the valley Vipavska dolina. It extends from the plane of Soča River on the northwest, to Brkini on the southeast. Altogether, it embraces around 500 square kilometers, a little part of which is in Italy, and everything else is in Slovenia. Single parts of Kras are sometimes referred to as Komenski, Sežanski or Tržaški kras, named after the largest settlements in the area.
Related articles
Posts from the same category: