Almost 200 kilometers long mountain range of Karavanke begins far before Jesenice, but shows the most beautiful part right above the town, in the Alpine meadow Golica, and then it ascends to the highest peak, 2236 meters high Stol. Towns under Karavanke are birth places of many clever Slovenians, for example linguist Matija Čop in Žirovnica, beekeeper Anton Janša in Breznica, writer and priest Franc Saleški Finžgar in Doslovče and writer and priest Janez Jalen in Rodine.
Another significant town in this area is also Radovljica, ancient parish and important administrative center of the region. It is known for Thurn?s manor with beekeeping museum and annual concerts of old music in summer. Another notable building here is the church of St. Peter with priest?s house. Radovljica is also the birthplace of the first Slovenian writer of comedies, Anton Tomaž Linhart. One road from Radovljica leads to Kropa, old center of iron craft and forward past Jamnik and Dražgoše to the valley Selška dolina, with the largest town in it, Železniki. This town is named after iron ore (iron foundry) and is still important industrial town (Domel, Alples). If we come to Selška dolina from Bohinj across Soriška planina and through the village Sorica (Ivan Grohar), we can admire the valley from the beginning to the end, from Zali Log to Škofja Loka.
Škofja Loka celebrated its 1000 years of existence already in 1973, which makes it one of the four oldest cities in Slovenia. Company of Škofja Loka in Gorenjska is a bit younger Kamnik. Škofja loka with its surroundings was most of the time owned by the bishops of Freising, who also built the famous castle Loški grad, which was later transformed to the Loški muzej museum with gallery. Škofja Loka is known for its many churches: Parish church of St. James, the Ursuline and the Capuchin church with two monasteries, church of St. George in Stara Loka (ancient parish). Especially worth mentioning is ancient Kašča, which is today gallery Miheličeva galerija. Squares Mestni and Spodnji trg are dividing citizens also by their social situation. Industry has developed by the railway on Trata (Termika, Jelovica, LTH).
If we come from Ljubljana, Škofja Loka is a starting point to the valley Poljanska dolina, where the river Poljanska Sora flows. It is approximately as long as Selška dolina, and ends in Žiri with known factory Alpina. We can get to Primorska over the pass Kladje. Hills of Škofjeloško hribovje are located between these two valleys, from Lubnik over Škofja Loka over Stari vrh and Blegoš (1562 m) to Črni vrh. The valley is known for the birthplaces of several important Slovenian artists, especially painters, with the Šubic family as the most famous family of painters. Also famous are Anton Ažbe and many other self-taught painters. In Visoko near Poljane stands Tavčar?s mansion, but no one knows, for how long will it stand in the future.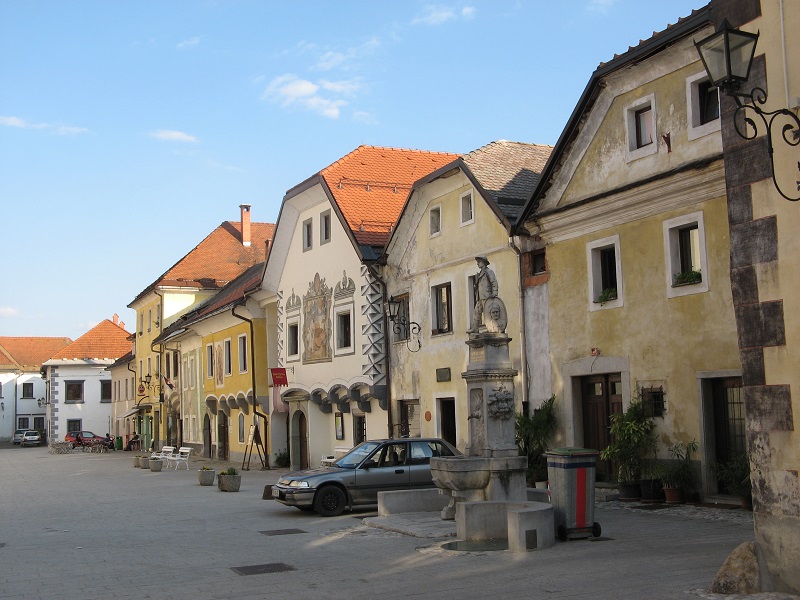 We have mentioned Radovljica, on the north of the Sava River. From there, it?s not far to Begunje with Elan factory, to castle Kamen (the valley Draga) or to the place of pilgrimage, Brezje, with the largest Slovenian pilgrimage church. Under the Karavanke mountains and at the beginning of Kamniške Alpe, there is a city Tržič and nearby mountain pass Ljubelj and Dolžanova soteska gorge. Tržič is known center of leather and weaving craft. Along the road under Storžič (2132 m), we pass Golnik (known hospital) and arrive to Kokrica near Kranj, where another road leads by the river of Kokra past Predvor to Jezersko, with the pass of the same name.
Related articles
Posts from the same category: