Administrative region of  Zasavje is not considered as Spodnja Štajerska anymore (even less than Posavska), but it would be the right thing to mention it here. Especially because geographic area from west of Ljubljana Basin to the hills around the Sotla River is called Posavsko hribovje, recently also Vzhodno Predalpsko hribovje. The area contains almost 10% of the area of Slovenia, and it is more than 25 kilometers wide and 70 kilometers long.
On the north, Posavsko hribovje hills border on Tuhinjska dolina valley and Celjska kotlina basin, and on the south on the plateaus Nizke Dinarskokraške planote. Parallel mountain ridges are directed in Alpine direction from east to west, with intermediate systems of valleys. All the highest peaks in this area, Črni vrh with Čemšeniška planina, Mrzlica, Kum, Lisca and Bohor consist of limestone and dolomite, but otherwise, geological structure is very complicated, which is a consequence of intensive tectonic activities in the past. Valleys are covered with sediments of the former Pannonian Sea, which are rich in mostly already exploited brown coal. The highest peak is 1219 meters high Kum, which is also called Triglav of Dolenjska or Triglav of Zasavje, even though it cannot be compared with the real Triglav.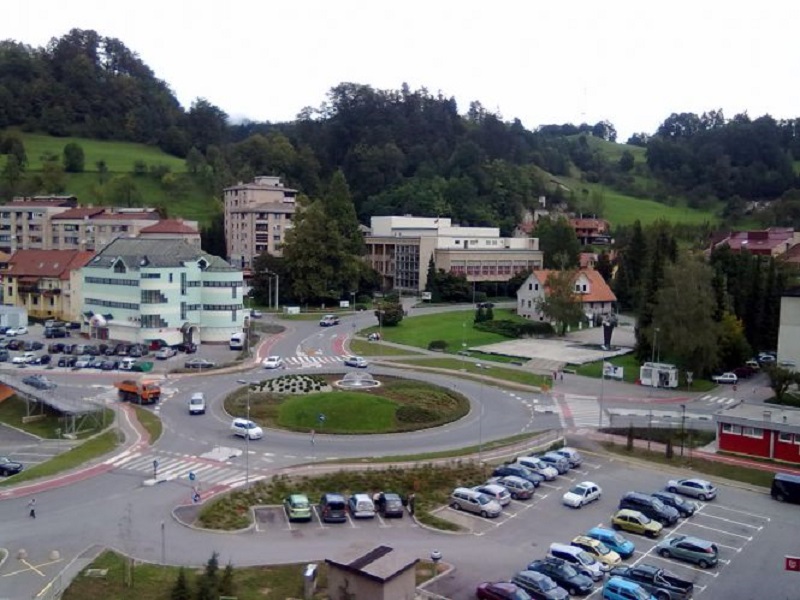 As the surface is water impermeable, water network here is very dynamic and the rivers cut many valleys, among which the biggest is the one, which was cut by the river Sava, from the confluence with Ljubljanica to Radeče. It is barely wide enough for a road on one side and a railway on the other. At Zidani Most, Savinja, which is flowing past Celje, perpendicular to mountain ridges of local hills, outfalls to Sava. That?s why Zidani Most became an important railway crossing, across which goes the lowest passage from Ljubljana to Celje Basin. By the railway and mines of brown coal, many miners? towns emerged, for example Zagorje, Trbovlje and Hrastnik. Mines in this region are closing down nowadays, but the importance of other activities is rising: chemical, glass, cement, electric and other industries. Thermal power plant Trbovlje is still very important.
The most famous among the persons, who characterized this area, is Janez Vajkard Valvasor, the author of the first encyclopedia about Slovenia ? Slava Vojvodine Kranjske (1689). It became known throughout all Europe. This project cost so much, that Valvasor had to sell his birth castle Bogenšperk with a rich library and move to Krško. Near Bogenšperk, there is Šmartno pri Litiji with new gothic parish church of St. Martin, and Litija, former important river port, which also has some industry today. From here is not far to GEOSS or Vače, known for Celtic vase Vaška situla. If we turn from these districts towards Trojane, we pass Izlake and Medijske Toplice, and we are already enjoying doghnuts in Trojane.
Related articles
Posts from the same category: