Pohorje is one of the most attractive destinations in Slovenia. On south-west side, the main attraction is Zreško Pohorje with Rogla, and on east side Mariborsko Pohorje with Areh and Bolfenk.
Rogla is also one of the highest mountains in Pohorje, which generally reaches height from about 1000 to 1600 meters. Rogla is 1517 meters high, and after it is also named a touristic town.
The touristic town is in a process of construction for about 30 years, and there is something new added every year. Currently, they are building new family hotel, and before there were built hotels of different rankings, bungalows and apartments. In the immediate vicinity there are also more and more touristic farms. Also Zreče, smaller town at the foothill, through which leads an asphalted road to Rogla, offers many possibilities of accommodation. There is regular bus line, which starts in Slovenske Konjice.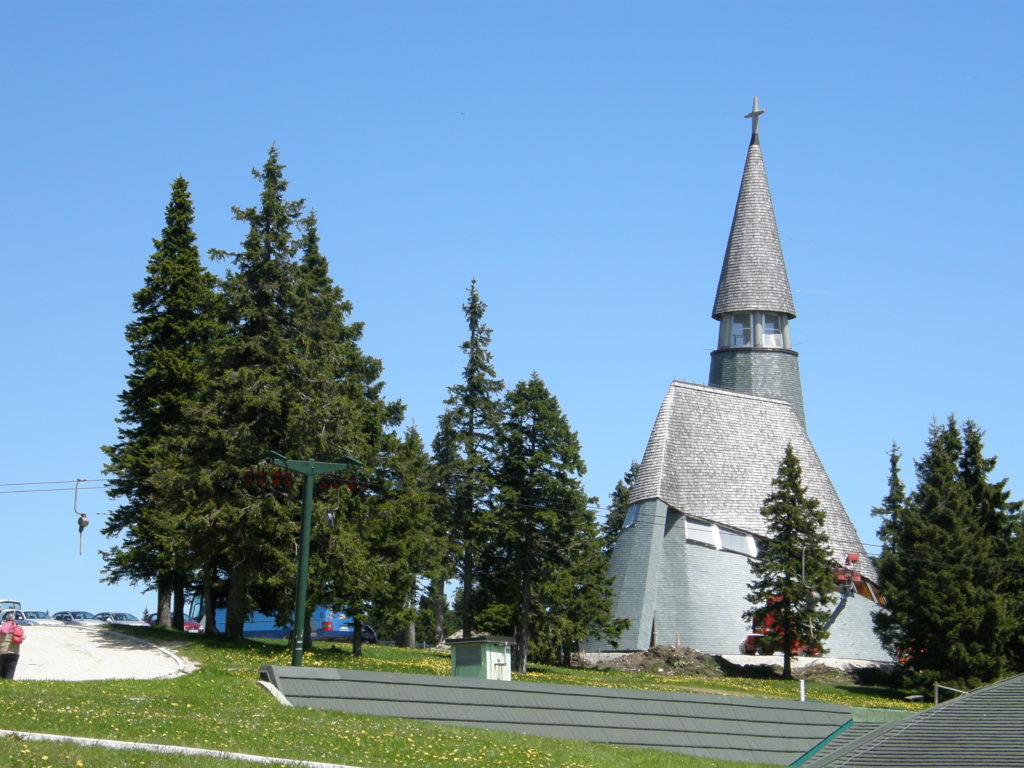 Zreče is generally very popular destination, since there is a great spa resort and wellness offer in recognized hotels. It offers a lot of possibilities for daily walks around viticulture areas, and some visits of local attractions.
Rogla itself is not very rich in wellness offer, but it has more possibilities for recreation. There are many organized paths, which enable hiking, Nordic walking and mountain biking around 50 kilometers long area of Pohorje. In the immediate vicinity of the hotels there is also a lookout tower.
Walks are also popular in winter months, as well as skiing, cross-country, sledding, boarding, snowmobile driving and many other activities. There are 10 skiing trails of different lengths and levels of difficulty in Rogla. Beside ski trails there are also chairlifts, which take skiers back to the top in no time. Also tracks for cross-country skiing are well organized. They are together long almost 30 kilometers.
At the high altitude, good athletes like to prepare themselves for hard following seasons. So in Rogla, there are outdoor and indoor sports fields (basketball, football, volleyball?), and also adrenaline sled track next to them.
You can come in Rogla also on foot from almost any direction, but most of the guests come by car, motorbike, bicycle or bus. There are more than 1000 parking spots, so there won?t be any troubles looking for a parking spot, even for the daily visitors, who come only for a walk or skiing in the winter, as well as for those, who want to spend relaxing or active vacations here.
help paper term writing
buy a psychology paper
Posts from the same category: