Bogojina – one of Slovenian secret corners
Bogojina is a village 12km eastern from Murska Sobota and 5km away from Moravske Toplice (Terme 3000) in Prekmurje, region in northeastern Slovenia. Bogojina population is about 600.
Bogojina is the most famous for Parish church of the Ascension. It is located on a small hill in the northern part of the village. The new church was built between 1924 and 1927 besides an older and smaller church. Jože Plečnik, famous Slovenian architect, added two asymmetrical aisles and a round tower of a ships?s crow?s nest to the original Romanesque and baroque structure. The interesting thing here is that Plečnik didn?t pull down an old church, but included it in the new structure, which, together with the tower, makes this church unique and popular among tourists.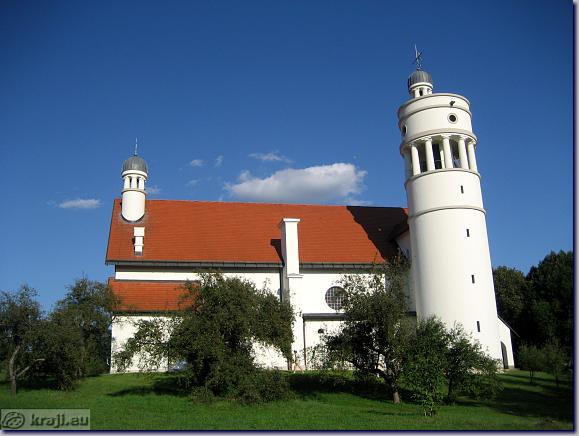 Famous Church in Bogojina
The church is opened all time and can be visited for free. You can get more information on the telephone number +386 (0)2 547 92 50 (Bogojina Parish Office).
Interesting tourist spots and activities around Bogojina
1.) About 5km away (towards Murska Sobota) are Moravske toplice (Terme 3000), popular thermal spa resort (more information in article about Slovenia Terme).
2.) Flat Prekmurje is interesting for cyclist as well, especially for the ones who don?t like hills. Doesn?t matter whether you want to cycle all day or just for an hour, there are routes for every taste.
3.) Another interesting sight in Prekmurje is a Floating Mill on the river Mura, located in Veržej. There were 90 mills on Mura, but this one is the only floating one that has left.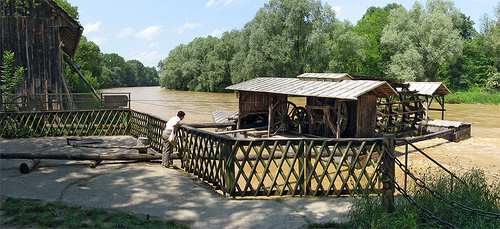 Babic Mill on river Mura
4.) You can also visit wine routes and wine cellars, stay in tourist farms and enjoy Slovenian national desert – Prekurska gibanica (in direct translation "Over Mura moving cake").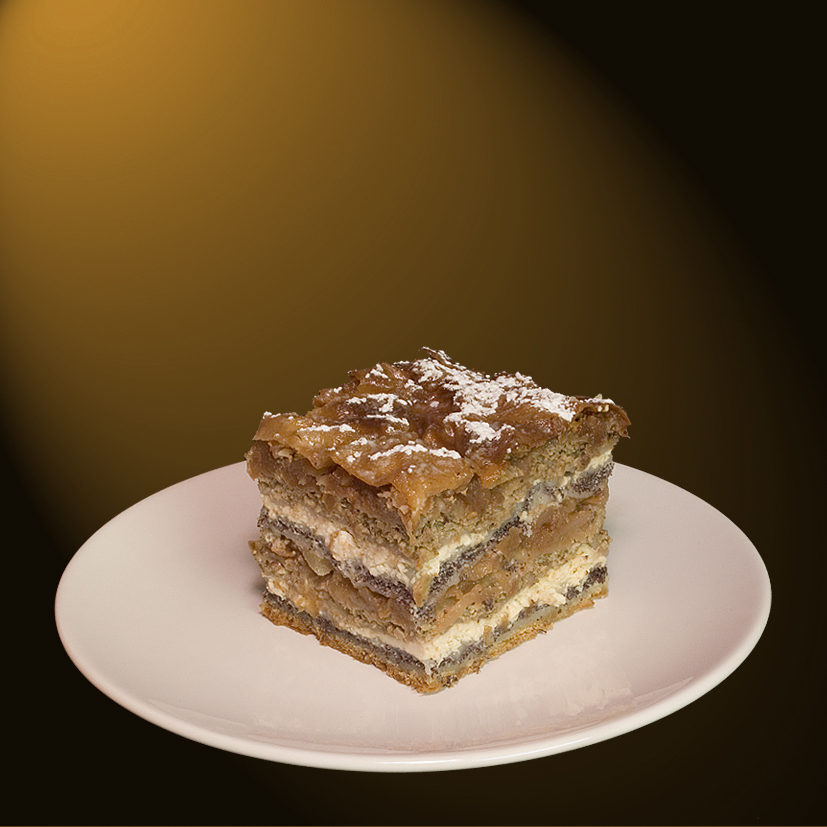 Premurska gibanica
Posts from the same category: