In this article, I would like to present you some basic information about Slovenia holidays in winter. Slovenia has always been famous for family friendly ski trails with reasonably priced accommodation. Slovenian ski runs are, compared to Austrian and Italian, cheaper and less crowded. Slovenian ski resorts are also very modern ? old chair lifts and cable cars are disappearing and are being replaced by modern ones.
Slovenian ski resorts have a great deal of additional offers. There are many restaurants on ski trails, offering traditional Slovenian food and drink. Beginners can start their winter adventure in ski school with many professional instructors. For those who like to relax after skiing, Slovenia has several thermal springs near ski resorts ? spa offer is usually included in ski tickets. Adrenalin lovers, who don?t want to rest in the evening, can go night skiing (possible in all major ski resorts).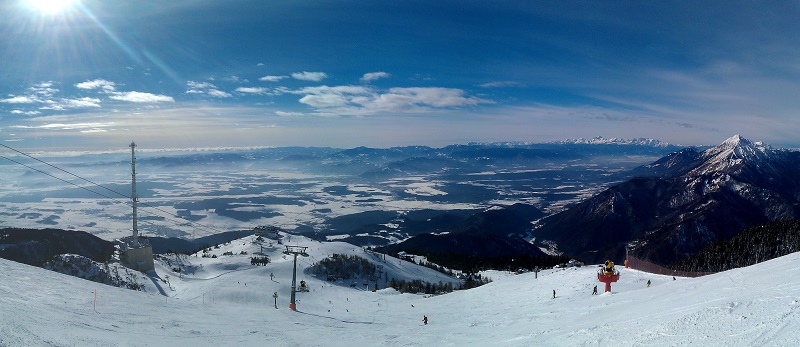 Slovenian ski resorts also take care for people, who don?t just want to ski ? sledding and skating are possible in or nearby all major ski centers.
Cheap ski holidays are offered by many Slovenian ski resorts. The most famous one in northwest Slovenia is Kranjska Gora ? only few kilometers (miles) from both the Italian and Austrian borders, there is a typical alpine resort, from one perspective most suitable for families, beginners and unprofessional skiers. From another perspective, Kranjska Gora also offers many challenging ski trails. Therefore Kranjska Gora is also famous for traditional every year hosting of the FIS World Cup races.
Another very important ski center in Slovenia is Cerkno ? 70 hectares of well prepared ski trails, modern facilities and beautiful nature.
Ski center Krvavec is situated in central Slovenia, only 25 kilometers away from Ljubljana, Slovenian capital city and is therefore very attractive for weekend tourists from Slovenia and Croatia.
Rogla is another Slovenian ski centre, located in eastern Slovenia and consequently attractive for Croatian and Hungarian skiers. Another important ski center, offering winter holidays, is Mariborsko Pohorje in northeastern part of Slovenia. Slovenia also has many smaller ski centers with one or two ski trails, with no crowd whatsoever, appropriate for little children?s first ?ski steps?.
Slovenia holidays in winter can be a thrilling experience for a very reasonable price. If you decide to go, I hope you will enjoy it. And if you are planning to visit Slovenia at the end of March, don?t forget to visit Ski jumping finals in Planica (near Kranjska Gora).
Posts from the same category: