Slovenian mountain passes are getting more and more popular among tourists because of beautiful views and intact nature at their fingertips. They are easy accessible and the roads are well maintained. Slovenian mountain passes are interesting for bikers, motorcyclists, car drivers and even for many campervan travelers searching for some thrilling drive. So I decided to present some of the most famous Slovenian mountain passes to my readers (you) to help you decide which one is the most suitable for you.
1.) Vršič
Vršič pass (?Prelaz Vršič? ? 1611m) is a mountain pass in the Julian Alps in the northwest of Slovenia. It is the highest mountain pass in Slovenia and also the highest mountain pass in eastern Julian Alps. Vršič pass is important because it connects Kranjska Gora (Slovenian ski resort) with Trenta Valley. The road was built during the First World War for military purposes and was opened in 1915. It was built by Russian prisoners (Russian Orthodox Chapel can still be found there). The pass is opened in spring, summer and autumn. It is usually closed in winter time because of bad road conditions and the danger of snow slide.
https://www.youtube.com/watch?v=u5h5bVVH50g
Vršič, as a part of Triglav national park (Triglavski narodni park), is also a great starting point for the visit of surrounding peaks, such as Mala and Velika Mojstrovka, Prisojnik, Šitna glava, Planja, Sovna gora ?
Take a look at panorama of Vršič (Text is in Slovenian language, but pictures are more important).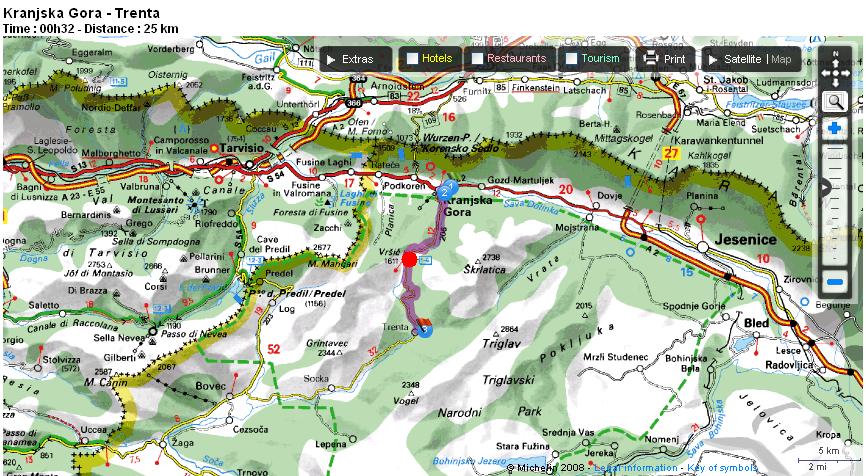 Vršič pass on road map
2.) Ljubelj

Ljubelj pass (?Loiblpass? in German) is my favorite Slovenian mountain pass. It is situated in the Karawanken (Karavanke) part of Alps, connecting Austria and Slovenia. It is 1369m high and was the steepest mountain pass in Alps (up to 28% incline) before 1945, when the tunnel was built. The tunnel was built by war prisoners during Second World War.
Ljubelj had an important role before 1991, when the Karawankentunnel was built, as it was the best connection between Yugoslavia and Austria in the northwestern part. It is still a great alternative to Karawankentunnel in spring, summer and autumn as a route with great view (you save ?6.5 because you don?t have to pay Karawankentunnel :)). It is my favorite pass because it possible to sledge there in winter on a settled route.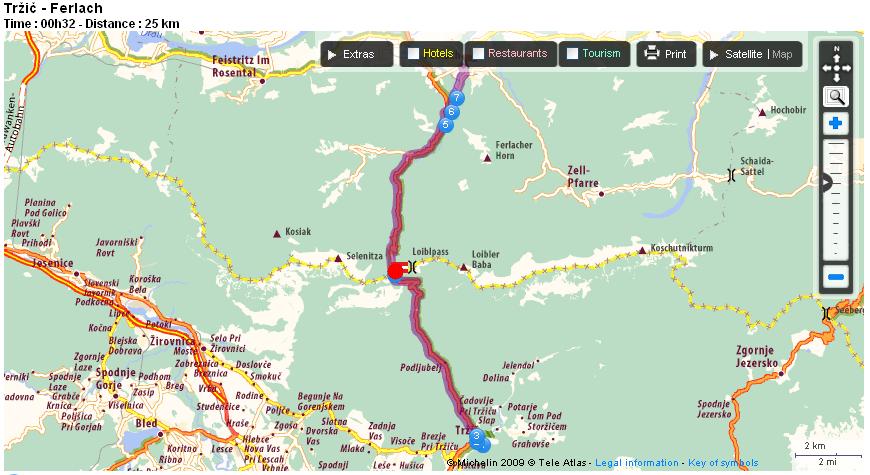 Ljubelj pass on road map
3.) Predel
Predil pass (?Predel? in Slovene, ?Passo di Predil? in Italian) is interesting due to its rich history. It is 1156 m high mountain pass, connecting Slovenia and Italy. The mountain pass was used in Roman times and in Middle Ages by merchants as an important trade route. One kilometer before summit stands a Fortress Predel, which had an important role in the defense against Napoleon.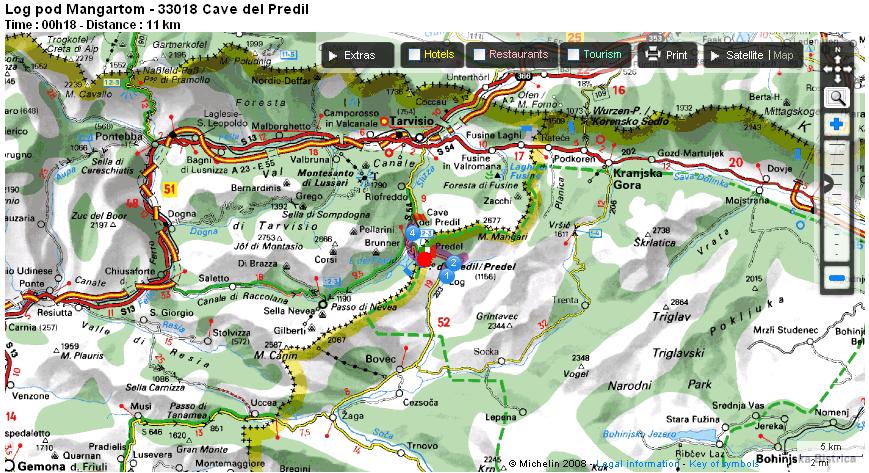 Predil pass on road map
4.) Jezersko
Jezersko pass (1218 m) is very popular among motorcyclist because of the road with a lot of thrilling curves. It links Slovenia and Austria and is rarely closed in the winter. It?s gently sloping on the Slovenian side, but is very sleep on the Austrian side.
Jezersko, a village 7km from the Slovenia-Austria border, is a great starting point for the mountains in the surroundings. A trip to Planšarsko jezero (Planšar Lake) is also recommended.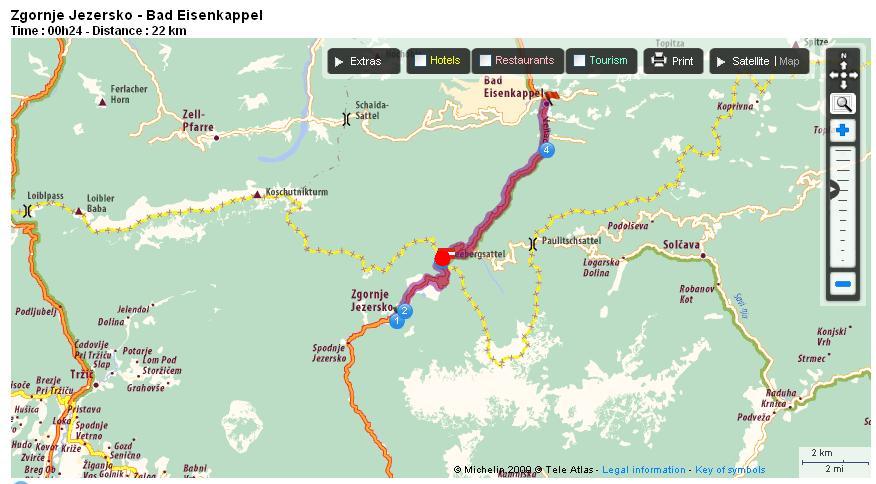 Jezersko pass on road map
Posts from the same category: