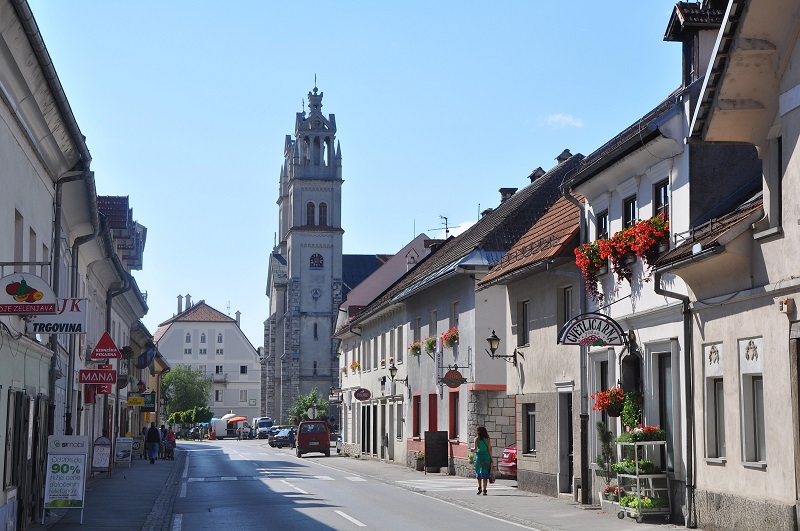 From Ribnica to Bela Krajina
Dolenjska has many warm springs and health resorts: Dolenjske Toplice, Šmarješke Toplice, Terme Čatež. It is also known for its monasteries, like Cistercian monastery in Stična (manuscript ?stiški rokopis? from the 12th century) and in Kostanjevica na Krki, and the only active monastery of Carthusian monks Pleterje with the gothic chuch of the Holy Trinity, not far away from Kostanjevica na Krki. Other notable places in the area are Mirna, with the church of John the Baptist, Šentrupert with the pilgrim church Vesela gora, Mokronog with former castle and the church of sad Madonna, Trebnje with the church of Mary and as the birthplace of Friderik Baraga, Krško, with nuclear power plant and as the birthplace of the historian Valvasor, Žužemberk with the twin church of St. Hermagoras and Fortunatus , Muljava with the gothic church and frescoes by Janez Ljubljanski and with the birthplace of the writer Josip Jurčič.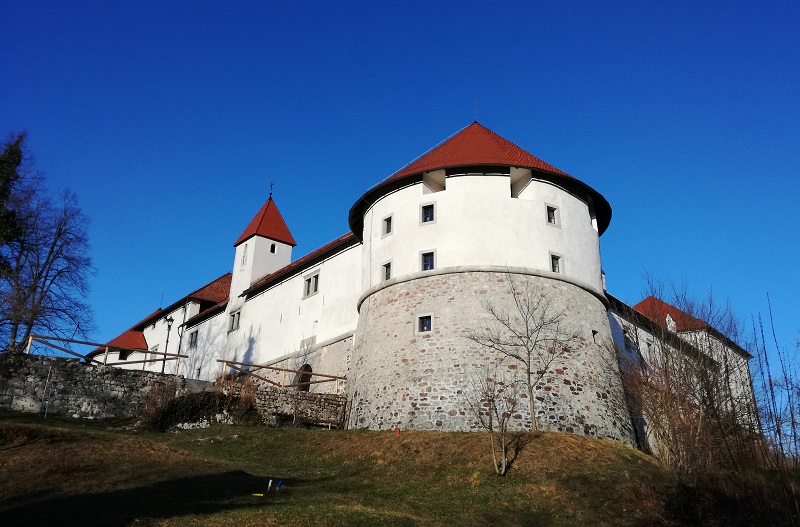 Travelling from Ljubljana towards Ribnica and Kočevje, you should stop at the mighty castle Turjak (Auerspergs) , in Rašica, at the birthplace of Primož Trubar, in Velike Lašče with the birthplace of Fran Levstik and in Podsmreka with the birthplace of Josip Stritar. Across the former ?restricted? area of Kočevje (with partisan hospital ? baza 20), you can reach the valley of Kolpa with a notable castle Kostel. In the land of birch trees and ferns, Bela Krajina, was born the poet Oton Župančič, while Metlika boasts with the castle the from middle ages and the oldest fire brigade in Slovenia, and Rosalice, not far away from Metlika, with sacral monument Pri treh farah.
Dolenjska and Novo mesto, From Ribnica to Bela Krajina
Related articles
Posts from the same category: